Stonetree Vineayrd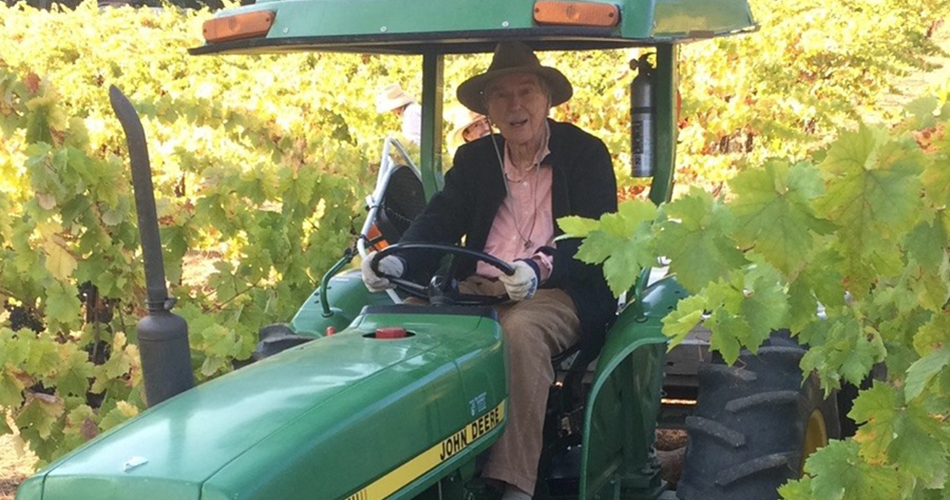 Sonoma County
I've been buying George Hellyer's zinfandel since 1999 and it is my longest serving vineyard. Stonetree vineyard sits up on the top of the Mayacamus mountains between Calistoga and Santa Rosa, right near the petrified forest. Named after the abundant petrified wood found throughout the vineyard, its steeply terraced slopes have phenomenal views to the north of Mount Saint Helena. It was planted in the early 60's and is almost all Zinfandel, but does have a few Petite sirah and Riesling vines scattered about. The mountains are warmer in winter and cooler in summer than the valley floor. The soils are thin and the yields are low and Stonetree is one of the first vineyards to ripen for me and it often is picked in mid September. It's the only vineyard where I still help with the picking. It is perhaps not the best use of my time, but I have personally lifted every bunch of grapes into the back of a pick-up truck since '99. Its sometimes hot, sometimes cold, always back breaking work and I've loved every minute of it!
Not only does the vineyard give me great fruit, but its been a delight working with George. He retired some 30 years ago (who's counting), still drives the tractor yet has found time to write a book about 10 years spent in Corfu, had a one man art showing at Mondavi winery a few years ago and still gets to the Opera. If I drop to check on the vineyard or sample grapes it inevitably turns into a few hours while we discuss grapes, politics, world affairs, etc. No wonder the wine from this vineyard has so much character.
The wine has a signature peppery note with great color and sturdy tannins. I have bottled the wine with a vineyard designation, but it provides great backbone in the Hillside Vineyard blend. Due to the lack of water and the thin soils, and with Zinfandel's propensity to form raisins, Stonetree Vineyard is a great source for a Late Harvest style of sweet wine when we get hot weather in early September ('03, '05, '11, '14).