2013 GSP
Grenache, Syrah, Petite Sirah Blend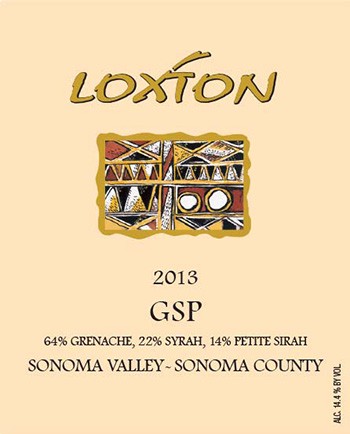 Wine Specs
Appellation
Sonoma Valley
Bottling Date
March 17, 2015
Grenache is the mainstay of the wines from the Southern Rhone in France but has also found a home in California and Australia. In France it is most often blended with Syrah and Mourvedre, amongst others, and in the New World we have some particularly good "GSM" blends. Grenache is valued for its ability to keep good acidity and not develop raisin flavors in warmer climates and it found a home in my Grandfather's vineyard where these qualities made it useful in Port production. These qualities also meant that the grapes could get really sweet yet still be excellent to eat; enough so that I still fondly remember the vineyard block where we grew Grenache even though they were pulled out maybe 40 years ago!
This wine is my first Grenache dominant blend and it has a little twist on the usual composition as I have used Petite sirah instead of Mourvedre. The Grenache gives the cherry fruit flavors and acid, the Syrah gives roundness and middle palate and the Petite sirah adds some color and gives the wine structure. The estate Grenache and Petite sirah were not available until 2014 so this wines uses Grenache from Rossi Ranch and Petite sirah from Kick Ranch. The wines were fermented separately and then blended in Spring, then put back to older barrels so that it shows almost no oak flavors. An elegant wine with good flavor intensity, it shows the structure of those we see in the Rhone and I would expect it to improve for another 5-8 years. Have this wine with mid-weight foods such as pork tenderloin, or chicken and mushroom dishes.
Wine Specs
Appellation
Sonoma Valley
Bottling Date
March 17, 2015
Wine Profile
Production
149 cases produced, bottled with a screwcap.