2013 Syrah
Estate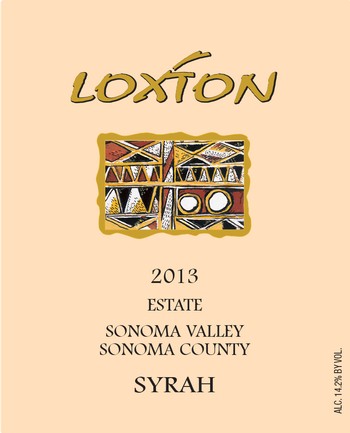 Wine Specs
Appellation
Sonoma Valley
Vineyard Designation
Estate
Bottling Date
July 13, 2015
I moved here to the property in 2002 but it wasn't until mid 2012 that I took over leasing and managing the vineyard (with help from Rafael Oseguera and his management company). As I normally commute to the winery on foot, that's a lot of trips back and forth over the years. Nothing beats walking the rows and looking at what the vines and weeds are telling us. (If you visit the area on a weekend, I strongly encourage you to take one of my walkabout tours as it's a great learning experience.) My father likes to tell me that his father and grandfather walked every inch of his property, mostly behind a horse. Looking at his boots, all cracked and worn tells me just how much walking he's done. So it was a funny feeling to look at my own boots recently to discover that they seem to have turned into his. What's he wearing?
Over the years I've identified 10 areas, just in the Syrah plantings, that are possible separate entities. There are various soil, clone and rootstock combinations where I may need to irrigate or harvest separately. It would be far simpler and less expensive, of course, to treat everything as one 5 acre Syrah vineyard and hope that on average it might all work. As I often say though, green and black bananas don't average out to taste like 2 yellow ones and I'm not aiming at average! At a minimum I might make 4 passes through the vineyard over the course of 3 or more weeks to pick for Rose, Syrah and Port, but usually I break it down even further.
This 2013 Estate Syrah uses what I feel is the best fruit from 4 of the areas, all with small berries and intense fruit. Hand picked in the cool of the morning, hand sorted and fermented in traditional open top vats without adding yeast. The wine was aged for 21 months in French oak barrels (25% new) and then in bottle for 20 months before release. It was another standout in our staff tasting, elegant and yet intense and I would expect this '13 wine to improve for another 5-10 years.
Wine Specs
Appellation
Sonoma Valley
Vineyard Designation
Estate
Bottling Date
July 13, 2015
Wine Profile
Production
246 cases produced, bottled with a screwcap