2013 Zinfandel
Stonetree Vineyard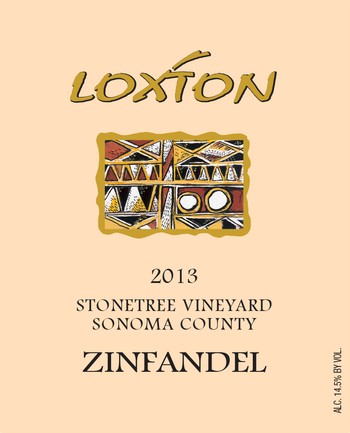 Wine Specs
Vineyard Designation
Stonetree Vineyard
Bottling Date
September 1, 2014
The Stonetree vineyard is included in a newly defined area known as the Fountaingrove district. This new American Viticultural Area, which also encompasses Kick Ranch which I also use, was designated in March 2015 after this wine was bottled so it just has the Sonoma County designation. While these areas are still part of Sonoma County, which we must also designate on the label, there is a good reason for such differentiation. Vineyards in these sub-appellations usually share similar characteristics such as climate and soil and the wines reflect this with similar flavor profiles.
The vineyard is located in the uppermost region of this new AVA, very near the Petrified Forest outside Calistoga. To get to the vineyard I drive past this private park but in 17 years I've never dropped in to see it until this last summer. It turns out I should have gone there earlier as its really something to see these massive trees and to think a little bit more on how the geography of the vineyard came about and how that can influence the wines of the region.
This is a true mountain grown wine and it shows with its purity of fruit and good acidity and tannins. These are characters we see in mountain grown Cabernet sauvignons in Napa Valley as well and it is a result of limited water resources in thin mountain soils where we see smaller vines, smaller berries and this means deep colors and strong wines. This Zinfandel is no exception and we have lovely raspberry fruit together with a peppery note that I see every year from this vineyard. I've worked with George Hellyer since 1999 and there is a remarkable consistency in style, never the fruity and soft wine we might get in the Valley, but rather the more austere but clearly defined wine that is best with some age and with food. I would recommend it with ribs or grilled fare over the summer and anticipate that it will age for another 5-8 years.
Wine Specs
Vineyard Designation
Stonetree Vineyard
Bottling Date
September 1, 2014
Wine Profile
Production Notes
198 cases produced, bottled with a screwcap