2014 Cabernet Sauvignon
McGraw Vineyard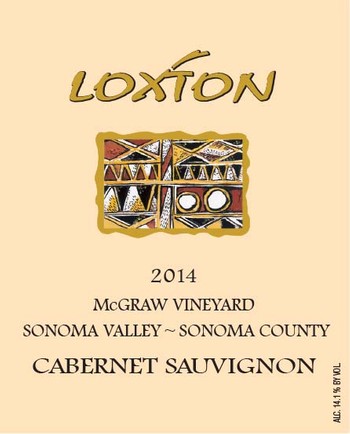 Wine Specs
Varietal
Cabernet Sauvignon
Appellation
Sonoma Valley
Bottling Date
July 12, 2016
Cabernet Sauvignon continues to be King of the California red grape varieties for good reason. It has flourished in the warmer regions of Napa and Sonoma producing richly fruited and textured wines capable of aging. I opened a bottle of 1978 Cabernet this year (Diamond Creek) that was spectacular (and the best part was that I bought it as a grad student in Australia and many years later brought it back to within 10 miles of where it was made and that is a story in itself!).
Although ageability is a hallmark of great red wines, I think it is even more important that the wines show a sense of place. When I lined up 10 vintages of McGraw Cabernet for a club event a few years ago they definitely showed a common thread that reflects the soils and weather that define the vineyard. There was a red fruit and herbal note together with good tannin structure through all the wines. This 2014 would place right at, or near, the top in that tasting and might be the most fruit driven wine in the line up. Wine is all about balance and there is so much fruit that at first the oak and tannins seem not to be apparent. I think it would be a great match with steak or other meats.
Some wines are best when young while others are best when they are older, but I think this wine is a great each way bet. It has the fruit to overshadow the tannins so that I find it wonderful now, but those underlying tannins guarantee a long life if cellared under good conditions and it should age well for up to 10 years.
Wine Specs
Varietal
Cabernet Sauvignon
Appellation
Sonoma Valley
Bottling Date
July 12, 2016
Wine Profile
Production
198 cases produced, cork finish