2014 GSP
Estate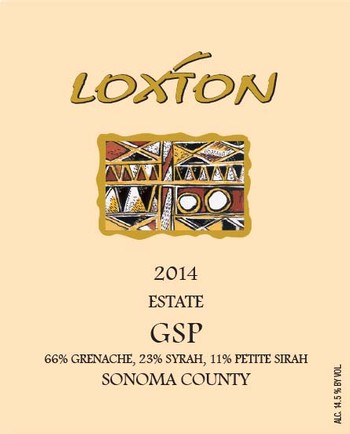 Wine Specs
Appellation
Sonoma Valley
Vineyard Designation
Estate
Bottling Date
March 23, 2016
I sometimes tell people that I'm inspired by tradition but not bound by it. My grandfather grew Grenache and Syrah and I really like the wines from the Southern Rhône Valley in France. Traditionally, their Grenache blends were aged in large oak tanks called Fôudres and for my first GSP in 2013 I decided to buy one of these tanks. The one I have is the first of a new type that won a design award in 2016 and it is the center of attention in the room where I do my "Reserve Tastings". I like it so much that I just bought a second one for a Syrah program that you will see in future years. In the Rhône these blends are usually Grenache, Syrah and Mourvedre, with up to 11 additional varieties allowed. In Australia the so called GSM blends are very popular, but here I've used Petite sirah instead of Mourvedre.
Although the 2013 version used some purchased fruit, this 2014 version is all estate grown. In 2013 we successfully grafted some of the Syrah vines to Grenache and Petite sirah for this program and even though we had to keep yields low in 2014 to re-establish our vines, there was enough wine to fill our Fôudre. The individual wines were kept separate for the first 6 months, then blended to the Fôudre for an additional year of aging. The blending is a bit of a science/guesswork/mystical process where we want the sum to be more than the addition of the parts. The Grenache component brings lovely cherry fruit and aromatics while Syrah provides roundness and length on the palate. Petite sirah gives backbone to the wine as it is known for color and tannins. Aging is a slower process in these bigger tanks and oak pick-up is minimal, but much like the traditional wines from the southern Rhone, the wine is about the grapes and the skill of the blender and not about oak.
This wine was one of the stars of the staff tasting and while wonderful now, I would expect it to continue to age very well for the next 5-7 years. Being lighter than the Syrah wines, I think it would be perfect with pork or Southern Rhône inspired foods like cassoulets. Isn't it interesting that wines and foods of a region seem to go so well together, perhaps perfected over many centuries.
Wine Specs
Appellation
Sonoma Valley
Vineyard Designation
Estate
Bottling Date
March 23, 2016
Wine Profile
Production Notes
205 cases produced, bottled with a screwcap
Winemaker Notes
66% Grenache, 23% Syrah, 11% Petite Sirah