2014 Syrah
Rossi Ranch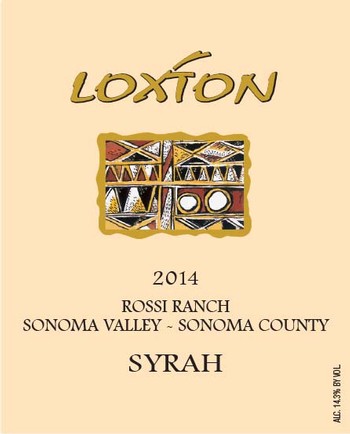 Wine Specs
Appellation
Sonoma Valley
Vineyard Designation
Rossi Ranch
Bottling Date
July 10, 2016
When Rossi Ranch was restored in 2006 and part of it replanted to Syrah it was a huge gamble. Although famous for Zinfandel, a section of south facing red soils were selected as potential Syrah blocks to be planted with well proven clones. I suppose if anyone had thought: a) would a winemaker want the fruit b) could they get the price per ton to make it work? and c) what if Sideways II comes out trashing Syrah?, then nothing would have been planted. When Greg Adams a good friend and vineyard consultant on this project, asked me to come out and see the site in 2009 I jumped at the chance to be involved.
To me it was the right place, the right people and the right attitude. While it is never certain how the wine will turn out, 20+ years of experience has shown me all three things are needed to make great wine. My instincts have proven to be correct and the Rossi Ranch Syrah is quite special. It is the biggest and most demanding of my Syrah wines and consequently is the last to be released as it needs more time to mellow. Looking back, this should not have been a surprise as all wines I've tasted from Rossi Ranch going back to the late 80's have been big wines. It seems a place puts its stamp on a wine just as much as the grape variety does. In many ways that's what makes wine special to me, I enjoy wines that speak to me about a place.
For those of you that like to cellar wines, this is a wine with great aging potential. At the moment it checks all the boxes; fruit, oak and tannin all there and balanced. I particularly like how it evolves over the course of the meal, showing primary fruit then violets and some leather. Extra time will allow all these elements to integrate into the whole and it is probably the best cellar candidate I've made. Drink now and for another 10-15 years.
Wine Specs
Appellation
Sonoma Valley
Vineyard Designation
Rossi Ranch
Bottling Date
July 10, 2016
Wine Profile
Production Notes
199 cases produced