2014 Syrah
Rossi Ranch, Library Release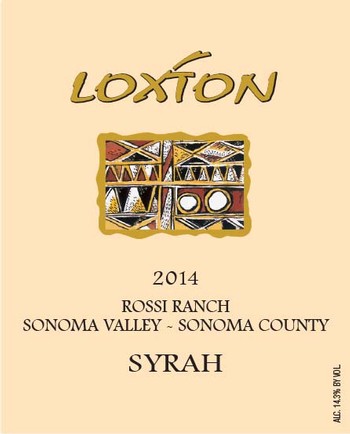 Wine Specs
Appellation
Sonoma Valley
Vineyard Designation
Rossi Ranch
Bottling Date
July 10, 2016
Winter is the slow time for the winery (a chance to make a quick trip to Australia where it's Summer!). Harvest equipment has been put away and the wines are safely in the winery, finishing up their second fermentation and beginning to go clear as the yeast and other sediment falls to the bottom of the barrel. All the work done to prevent soil erosion in anticipation of Winter rain has long ago been done and for the first time in months I find that I've finished my work by 5 o'clock. There might be some Government reports to do but overall I'm more relaxed and more able to appreciate the complexity of wines that have been aging in my cellar. When I'm busy I like the bold fruit flavors of younger wines as I sometimes don't have the time to notice the secondary notes of leather and the subtle integration of tannins and fruit and acid that comes with aging red wines.
Winter also means cold weather and my thoughts turn towards slow cooked dinners, braising, stews, things that can take hours to cook and we just don't have the time for that in the busy months. There is something about the cold weather, a warming fireplace, the aromas of a hearty meals with Winter vegetables and having the time to evaluate a bottle of something special.
I suggest that a good candidate would be this 2014 Rossi Syrah. The vineyard always gives me the most robust Syrah that I make, an expression of the unique soil and climate of the place. Aging has added some leathery and bacony notes to go with the black fruit shown in its youth and the oak and tannins have retreated to just be a part of the whole. While I think this wine can be aged for another 5 years, there is no need to do so and it would be perfect with roast pork or cassoulet, or just about any cold night.
Wine Specs
Appellation
Sonoma Valley
Vineyard Designation
Rossi Ranch
Bottling Date
July 10, 2016
Wine Profile
Production Notes
199 cases produced