2014 Syrah
Estate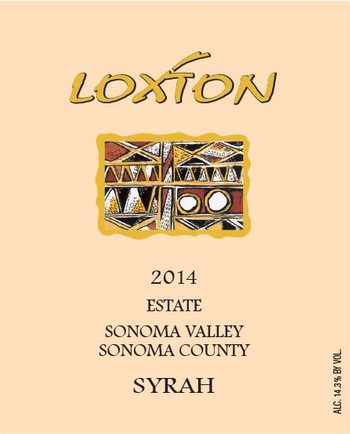 Wine Specs
Appellation
Sonoma Valley
Bottling Date
July 12, 2016
Although nature has an incredible ability to heal itself, it does even better when it is given a helping hand. I'm spending more and more time thinking of my farming practices and how to react to current conditions than I did in the past. 2014 was a drought year and we tilled every other row in the vineyard to remove weeds that were competing with the vine for the scarce water resources. This also cuts some of the surface roots which forces the vine to dig deeper into the soil, making it look for water and nutrients. A side benefit is that more nutrients in the juice results in better fermentations and I've noticed more fruitiness and less "off aromas" in fermentations that are the tell tale signs of stressed yeast. Tilling the soils also gives us the opportunity to amend the soil by adding back organically composted grape skins to replace the soil nutrients lost when we harvest the grapes. Although this all sounds like a good idea, in 2017 with the wettest winter in 100 years I was back to no-till, using the grass cover to help dry out the soil. Its all about trying to achieve vine balance between leaf and fruit production.
Another benefit of tilling the soil (so long as we avoid erosion) is that we can try to amend it, as any good home gardener knows. We have a section of the vineyard with cracking clay soils and in this area we are trying to add organic matter and also looking at how we can improve drainage. This year we will experiment with adding the "sand" we will make by crushing our empty tasting room bottles to see if it can help soil structure. Its home gardening on a commercial scale!
The '14 is our 3rd Estate Syrah, all coming from drought years, and I think it is fascinating to see how the wines are evolving. Its hard to say if it is changing vineyard practices, or just the different weather, but I think this '14 Estate shows more fruit and balance than the previous wines at the same stage. It has the customary tannin structure but this is mostly hidden behind lots of red fruit to make for a very seamless wine. Enjoy this wine with hearty meals and special dinners and with careful cellaring it should also be showing well for another 10 years. Last year I really enjoyed the '03 and '04 versions (then called EnglandCrest Vineyard) and I think these wines will age equally well.
Wine Specs
Appellation
Sonoma Valley
Bottling Date
July 12, 2016
Wine Profile
Production Notes
283 cases produced