2014 Zinfandel
Rossi Ranch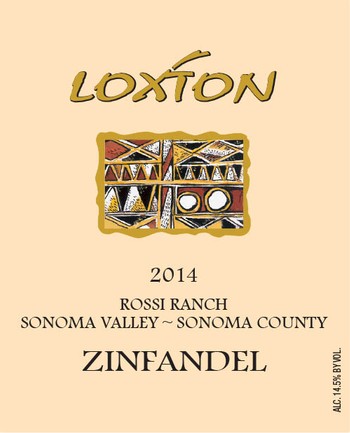 Wine Specs
Appellation
Sonoma Valley
Bottling Date
August 30, 2015
Some of you that know me would not be surprised to hear that I keep tasting notes on the wines that I try. Perhaps it's a legacy of my scientific training and I love to look back on notes of the same wine taken over several years to see how they (or I) have changed. In re-reading my notes from a respected Northern Rhone Syrah I had written "great typicity of grape and region" and I'd given the wine 4 stars out of 5. This got me thinking how much I value a wine that represents what it is and where it comes from. I want all my wines to do this and I can think of no better example than my wines from the Rossi ranch here in Glen Ellen.
Val Rossi's family planted a (mostly) Zinfandel vineyard in 1910 in a small valley within Sonoma Valley. The area is quite distinct and its unique microclimate and soil give wines with great color, tannin and intensity and they stand out because of this. A consequence is bigger wines that take longer in barrel and bottle to settle down to where they can be released. We are now finally releasing the '14 Zinfandel and the '14 Syrah will be in the Fall '18 shipment. It might not make the bank happy, but its about making the best wine, not about making money, …right?
My first Rossi Zinfandels were from the section of the vineyard called Schumacher's Hill, but this area was replanted in 2014 so for this wine and I took grapes from a block a few hundred yards away with very similar soils called "Heritage 7". The wine has stayed firmly in the same mold and shows the imprint of the vineyard in its deep color, tannic backbone and bright red fruits so typical of Zinfandel. This is a wine to have over the Summer with something grilled. It is rich and dense with tons of cherry and red fruits that will match up with the bright flavors of grilled meats and vegetables. Lots of heat leading up to the harvest meant lower acid than normal and this makes the wine easy to enjoy before dinner as well as with dinner. It is a wine to enjoy now and for the next 3 years or so.
Wine Specs
Appellation
Sonoma Valley
Bottling Date
August 30, 2015
Wine Profile
Production
114 cases produced