2014 Zinfandel
Sonoma Hillside Vineyards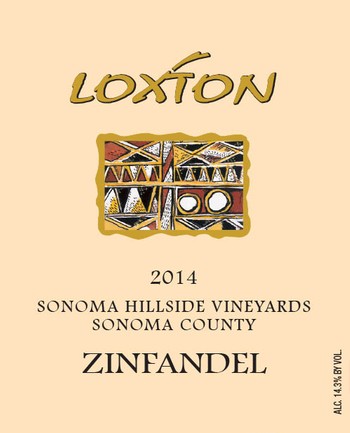 Wine Specs
Bottling Date
August 29, 2015
The Glen Ellen area has proven to be a magical place for growing Zinfandel, one of several here in Sonoma County. When I first moved to the area in 1995 to work at Wellington Vineyards I put on a tasting of local Zinfandels as one of a series our winemaker's group had arranged. I had assembled wines from the area's famous vineyards, many over 100 years old, and Pagani, Old Hill, Rossi, Kunde and Wellington's Estate were all represented. The wines were distinctly different from the Russian River and Napa selections we had seen in previous tastings. They all showed great color, good acidity and tannin and bright flavors crying out for hearty meals and promised good things with time in the cellar.
One of Wellington's best Zinfandels was the Meeks Hilltop bottling. I first met George Meeks in 1995 when I started at Wellington and I kept up the relationship since his vineyard is the neighbor to the McGraw vineyard where I buy Cabernet sauvignon. In 2014 George approached me to see if I was interested in fruit from that block as Peter Wellington had retired and the fruit was available. It wasn't a difficult decision – his hillside vineyard is the uphill neighbor to Pagani and Rossi ranch is just a 5-10 minute walk away, so it is on prime Zinfandel terroir!
The Meeks grapes are the base for this Hillside Zinfandel with the remainder coming from the Stonetree Vineyard in the Mayacamus mountains. I had initially considered bottling the two wines separately, but with such a small crop from Stonetree due to drought, I tried blending them together and found the result better than either of the parts. The structure and intensity of the Stonetree wine complemented the pepper and raspberry notes of the Meeks and this hillside grown wine speaks to Zinfandel from Sonoma County – lots of ripe fruit and the perfect fit to ribs and all things grilled. More elegant and less tannic than might be expected, it has lovely fruit and balance and so is a wine tasting very well now and should stay that way for another 2-3 years if stored correctly.
Wine Specs
Bottling Date
August 29, 2015
Wine Profile
Production
243 cases produced