2015 GSP
Estate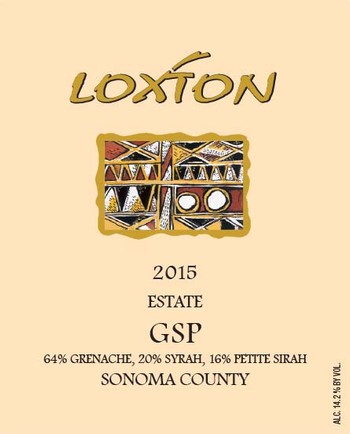 Wine Specs
Appellation
Sonoma Valley
Bottling Date
March 27, 2017
I wonder what my grandfather would think of me growing Grenache? He grew Grenache (but pronounced "gran-ash") mostly for making Ports as it can be picked at high sugars while retaining good acidity to balance Port's sweetness, without becoming a raisin. In his day, quantity was the name of the game and Grenache had an inferior reputation, much like it did here in California. We have now learned that crop yields must be kept down to improve the wine intensity and these same qualities that made it useful for port wines are valuable for table wines. Today we are seeing a revival of Grenache in California and internationally, with plantings increasing in the best wine regions. I'm proud to be a part of that revival, but also proud to take my families earlier efforts into the ultra-premium table wine arena.
We grafted Grenache onto some of our Syrah vines in 2013 on the driest and poorest soils on the Estate to curb the inherit vigor of Grenache. We now see vines that are big enough to have sufficient leaves to ripen fruit, but which then stop growing so that the vine directs energy into the berries. We still remove some green fruit to concentrate that energy into fewer bunches to give the wine more intensity.
As done in previous vintages, the individual wines are made and kept separate for the first 6 months and then blended to a 500 gallon oak Foudre for aging another full year before bottling. I'm liking using this Foudre more and more as it keeps the fresh cherry fruit of Grenache better than a barrel, while still allowing the tannin structure of the Petite sirah component to soften.
This 2015 is only the second release from these grafted vines and comes on the heels of the wildly successful 2014 version. It shows that Grenache fruit, then the roundness of Syrah with structure from Petite. A little more elegant than the '14, I particularly like it for its versatility with food and think it will be at its best in another year and then hold for another 3-4 years after that.
Wine Specs
Appellation
Sonoma Valley
Bottling Date
March 27, 2017
Wine Profile
Production Notes
206 cases produced
Winemaker Notes
64% Grenache, 20% Syrah, 16% Petite Sirah