2015 Syrah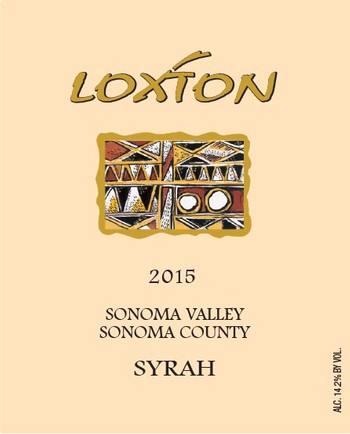 Wine Specs
Appellation
Sonoma Valley
Bottling Date
July 10, 2017
It's no real secret that I love wines made from Syrah/Shiraz and I often say that when I go to a restaurant I order the wine and then look at the menu. When it's a Syrah I can order just about anything on the menu as I find it so food friendly. There are times though, when I'm not looking for that bigger wine but something that is a bit lighter and more elegant; perhaps the Rhone's St. Joseph in style rather than a big California Syrah or Aussie Shiraz. With that in mind I began thinking about making a style that has more elegance and finesse and not just raw power. The opportunity came with 4 rows of Syrah that were planted here on the estate with a French clone (174) that I began working with in 2013.
When grapes are grown in the same place over many centuries, small mutations arise and when these vines are propagated this is what we call a "clone". To give the wines complexity we have a number of Syrah clones on the Estate; "174", "470", some "877" and a selection from the Alban vineyard. I always pick and ferment them separately and this gives me the option of blending later or keeping something separate. With the 174 clone grown on the east side of the property I've found that it can be picked a little earlier than others without sacrificing any flavor and this gives a wine with a little more lightness and freshness.
For this Sonoma Valley Syrah I've started with the Estate clone 174, then added a little of the '15 Estate Syrah that will be released next year, then small amounts of Syrah from Rossi Ranch and Griffin's Lair. The addition of a some estate Petite sirah gave the final wine the structure that I wanted. It is the first 2015 Syrah to be released and it captures what I was trying to do. It shows the floral nature of these more elegant wines with lots of red fruit and then a wonderful middle palate sweetness and graceful tannins. While full flavored, its medium body compared to the bigger Estate and Rossi Ranch Syrah wines will make it easier to pair with food. I really like the wine and because of its lovely balance I think it will improve in the cellar for another 5 years or so.
Wine Specs
Appellation
Sonoma Valley
Bottling Date
July 10, 2017
Wine Profile
Production Notes
172 cases produced
Winemaker Notes
92% Syrah (83% Estate, 6% Rossi ranch, 3% Griffin's Lair), 8% Petite sirah (Estate)