2016 Chardonnay
Hawk Hill Vineyard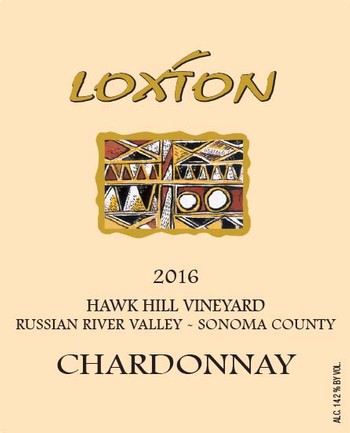 Wine Specs
Appellation
Russian River Valley
Vineyard Designation
Hawk Hill Vineyard
Bottling Date
July 9,2017
It has been very interesting to follow the style changes in Chardonnay in the years since I've been in the winemaking business. In 1990, just as I was interviewing at UC Davis for their graduate studies program, I visited Australia and went out to the coast with my grandfather to catch Blue Swimmer crab. The wine we chose to have with the crab lunch the next day was a warm area Chardonnay from the local region that had been getting gold medals at all the major wine competitions across Australia. It was a revelation, all peaches and cream, soft and buttery and I had not seen a wine like it, but it was fun! That new world style was spreading around the world at the time and was taken to extremes as some couldn't get oaky and buttery enough, or so it seemed. Along the way I lost touch, drinking more red wines and lighter whites that seemed more food friendly.
Years later in 2001 I made the first Chardonnay for my own brand and it was more in keeping with the wines I was drinking prior to '90, but still trying to use some of the best elements from what we had learned in the intervening time. An appropriate amount of oak and some richness, but all held together with enough acidity to keep it food friendly. This style had the ability to age in the cellar and continues to build richness if so desired. The wine sold very well, but it might have been because it was rather different to many of the wines being made at the time. Today that clean style is very much in vogue, but you can't just take any grapes and pick early to keep crisp acidity as unripe grapes don't have the flavor. It requires leaving grapes out on the vine for enough flavor before getting too high in sugar (and hence alcohol) while keeping acidity and this means getting grapes from a special place in a cool area.
Hawk Hill vineyard, just in from the Sonoma Coast at Freestone, is such a place and I have been fortunate to be getting those grapes since 2001. New ownership of the vineyard a few years ago has meant the injection of new ideas (but keeping most as no fixing required when its not broken!) and the Yarak's have begun some new plantings that look very interesting!
This 2016 version reminds me a lot of the 2013, one of my favorite Hawk Hill Chardonnays and one really tasting fabulously at the moment. In fact, I've had a hard time deciding my favorite of the '10, 13 and '16 that I've recently opened.
Wine Specs
Appellation
Russian River Valley
Vineyard Designation
Hawk Hill Vineyard
Bottling Date
July 9,2017
Wine Profile
Production
147 cases produced