2018 Bin 32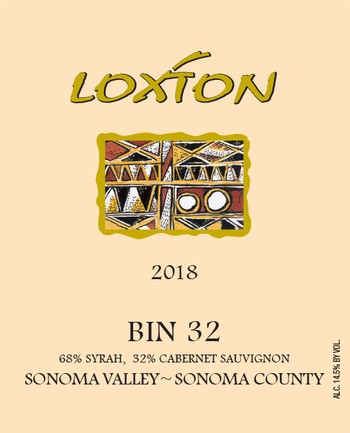 Wine Specs
Appellation
Sonoma Valley
Bottling Date
July 6, 2020
In the last few years before my father retired (at 85!) and for several years after, I would visit during the harvest time in February. As we approached harvest I'd go with him to check sugar levels in the grapes. He'd race around on his quad bike taking samples and then head back to the shed to crush up grapes and take a sugar reading. His numbers would always be what the winery would find at harvest and I suppose that tells you about experience. The shed was a bit scary, it housed his tractor and all sorts of vineyard things and also a lounge chair to take a nap if he needed a rest. I made mention of the numerous "red-back" spiders (black widows) but he didn't seem too worried and mentioned there was a brown snake that seemed to live there as well (they're quite deadly!).
I thought about this one day when I was doing blending trials with cabernet and Syrah. One wine in particular stood out way above the others, all similar in terms of alcohol, acid and pH, but it must have had some synergy in its components to make it the winner. It had equal components of the Estate Syrah, Ellen Syrah and McGraw vineyard cabernet. After topping barrels it ended up at 68% Syrah and 32% Cabernet. 32 is a special number for me as dad was born in 1932 and this wine became Bin 32, using the bin number scheme often used in Australia to designate where wines were stored for later labelling.
This first Bin 32 may be my favorite wine from the vintage. Great color, excellent structure, ready to drink now or able to improve in the cellar for 10 years or more.
Wine Specs
Appellation
Sonoma Valley
Bottling Date
July 6, 2020
Wine Profile
Production Notes
148 cases produced
Winemaker Notes
68% Estate Syrah, 32% McGraw Vineyard Cabernet sauvignon
Other Notes
Screw cap closure