2021 Chardonnay
Hawk Hill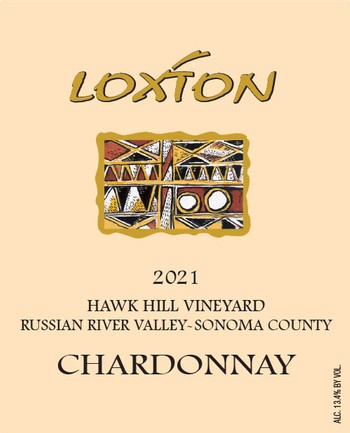 Wine Specs
Appellation
Russian River Valley
Vineyard Designation
Hawk Hill Vineyard
Bottling Date
August 18, 2022
The Hawk Hill vineyard sits just 4 miles in from the Pacific ocean and while its an incredible site for growing Chardonnay and Pinot noir (an area which we now know as Freestone) it also sits on a major flightpath for birds. I'm a big fan of birds but when they feed on grapes, the damage becomes an entryway to a whole host of insects and microbes. I've noticed that once the berry is punctured we soon find jellowjackets, bees and even ants coming in to feed on the sugar. These in turn bring in bacteria and yeast that begin to multiply and some of these can cause problems in the winery. While we do use sulfites to help control some of these microbes when the grapes arrive at the winery, excess damage can quickly lead to the proliferation of acetic acid (vinegar) producing microbes. It just means that we need to minimize bird damage to our grapes!
From when I first worked with Hawk Hill fruit in 2001 until just a few years ago this was achieved with bird netting; put up every Summer and then lowered to allow picking and then painstakingly rolled up in the Winter and stored for the next year. It's a particularly labor intensive process. When the netting began to fall apart a few years ago, Bill and Margaret Yarak briefly looked at the laser system used at Griffin's Lair vineyard, but decided to use the fright kites that I've been using here to protect our Viognier. Looking and behaving like a predatory falcon, birds are encouraged to go elsewhere. Between these and yellowjacket traps they seem to have bird damage under control.
Which is a great thing as quality of the new Chardonnay shows. Exceptional fruit makes wonderful wines and the 2021 Chardonnay continues the unbroken line of Chardonnays since 2001. It has the good acidity, low influence of oak barrels and the signature richness of flavor that makes it a great pairing from seafood to chicken dishes. Will improve for another 3-5 years for those with a good cellar and patience.
Wine Specs
Appellation
Russian River Valley
Vineyard Designation
Hawk Hill Vineyard
Bottling Date
August 18, 2022
Wine Profile
Production Notes
189 Cases Produced
Other Notes
Screwcap Closure