Década
Tawny Port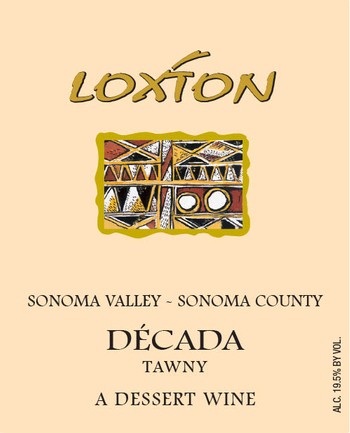 Wine Specs
Appellation
Sonoma Valley
Aging
10 years, neutral French oak
Fermentation
Open top bins, native yeast
Bottling Date
January 11, 2019
Making a tawny style dessert wine is not for those that want quick financial gain. Holding inventory in a barrel for many years while it slowly evaporates just doesn't make financial sense. So I had to love the expression I heard in Portugal that "the first 200 years in business were the hardest"! What the patient get, though, is the concentration and change of flavors that only time can give. These flavors start as berry and fruit notes of the young wine, to dried fig and apricot to finally caramel notes and at the same time there is a concentration as the wine evaporates. This is accompanied by a color change from the deep ruby of young wine to the rich mellow brown note of the Tawny – the same oxidation we see in a cut apple.

There is something magical about a good Tawny. Of course it needs to be balanced and intense and interesting, but there is more than that. The maker of the Tawny needs to believe that they will still be in business when the wine is finally ready and they need to believe that there will be a demand for the wine. If they are wrong, there will be multiple years of wines aging in the cellars with a lot of the business cash tied up in inventory but with no market. It has to be a wine made by optimists!

This Tawny, like many in Australia, is based on the Syrah grape. The grapes are grown here around the winery and the wine aged for 10 years in an older French oak barrel. This barrel is topped up once a year to replace the "Angel's Share" that evaporates from the barrel through the wood and the topping wine is from a solera that was started in 2009. Consequently, it is not a true single vintage tawny, but is about 90% from 10 year old material. Just 1 barrel of wine is put aside for this program each year when the vintage style wine is bottled and this one was made in 2010.

Rich and concentrated, with a finish that lasts for minutes, it is best consumed after dinner by itself, or possibly with blue cheese. Taste this while contemplating what you were doing 10 years ago when this wine was made! Once opened it will slowly improve for several days and then remain unchanged for 6 weeks or so.
Wine Specs
Appellation
Sonoma Valley
Aging
10 years, neutral French oak
Fermentation
Open top bins, native yeast
Bottling Date
January 11, 2019
Wine Profile
Production
48 cases produced, bottled by hand in 375ml bottles