2013 Syrah
Rossi Ranch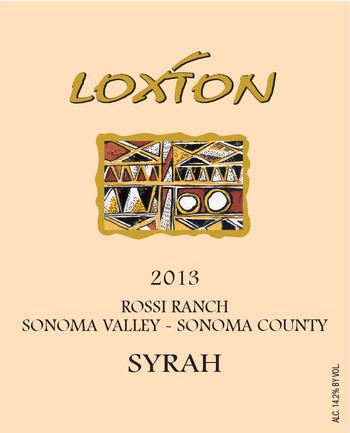 Wine Specs
Appellation
Sonoma Valley
Vineyard Designation
Rossi Ranch
Bottling Date
July 13, 2015
When I make my wines I like to think about respecting the site, making a wine that is true to its soil, the weather and how it is farmed (its "Terroir"). Although it might be hard to quantify, and maybe hard to explain, I also like to think about its context and vineyard history. The Rossi Ranch was originally planted in 1910 and it is fascinating to think of the previous winemakers walking these same blocks, looking at some of these same vines, each wondering how to deal with the challenges of the year. Thinking of that spurs me to make sure I've made the right call. The history for Syrah on the property is much more recent but the echoes of the past remain as it's the same soil, just new vines.
If I were to give a lesson on the meaning of "Terroir" I might present the 2013 Estate and Rossi Ranch Syrahs. The vineyards are less than a mile apart, the wines are made the same way (with no added yeast and fermentation in open top tanks) and aging is in French oak barrels. But that is where the similarities end. The Rossi Ranch has many different soils and it's a fabulous visual to look at the overhead Google image of the vineyard with its patchwork of different colors. These images are so striking that it is little wonder that the use of drones for imaging will change the lives of winemakers and vineyard managers. Of course it doesn't replace actually walking through the vineyard, but it can point us to particular areas that we might want to check out.
For this wine, I'm using the Alban clone of Syrah grown on the red soils. These soils are very limiting and the vines and berries are smaller and more exposed to the sun. The resulting wine is darker, bigger and with decidedly more structure and tannin. It's a big brawny style of Syrah that will be at its best with equally brawny meals. I imagine that it will age wonderfully and I'm going to put aside a portion of the harvest in my own cellar just to see. It won't be a gamble, as the screwcap allows the wine to age gracefully as I've already seen with my first Rossi Syrah from '09.
Wine Specs
Appellation
Sonoma Valley
Vineyard Designation
Rossi Ranch
Bottling Date
July 13, 2015
Wine Profile
Production
200 cases produced, bottled with a screwcap