2015 Syrah
Estate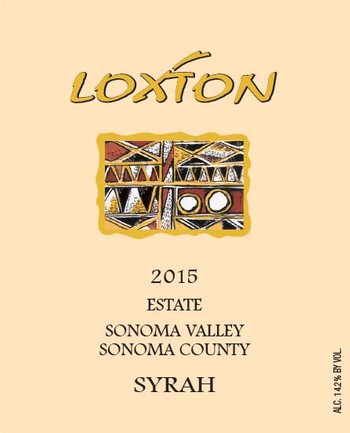 Wine Specs
Appellation
Sonoma Valley
Bottling Date
March 27, 2017
I have extolled the advantages of having Estate grown fruit and the control of the grape growing in previous newsletters. But there is a downside. Spring is one of the critical times of the growing season and the first green leaves in mid March are highly susceptible to frost damage. Each shoot normally has 2 tiny bunches and when damaged by frost we can lose the crop. Our good friends at Shumahi Ranch only a quarter mile away on Dunbar Road don't have or need frost protection while our site is probably the most frost prone in the Valley! To protect our crop we use a pulsed mist system that coats the leaves and any ice formation then protects the leaves and fruit. This method doesn't use much water, but the thin water lines easily ice up.
There is an alarm in my bedroom that comes on when the temperature drops to 36˚F during the frost season that can last until mid April and I need to wake and make a decision whether to protect the crop while also not wasting water or promoting molds by unnecessarily getting the leaves wet. Wind speed, time until sunrise and rate of temperature drop are all factors. I'm never irritated if I do have to get out of bed though. For one thing I'm saving tens of thousands of dollars of fruit and that's not a bad nights work! The other is I know I'm not alone (misery loves company?). I always see a car driving around Kunde vineyard across the road and it isn't long before the Wellington crew next door turn on their over-head sprinklers. When I'm done its usually time for the Pagani Ranch to turn on their wind machines, a signal that sleep is done and its time for coffee. We might all be using different methods, but are all in this together to save our crops and that makes the cold less chilling.
This 2015 Estate Syrah is perhaps the best reason for what we do. Tasting this for the first time since bottling I can't remember the sleepless nights or cold, only that it has become one of my favorite wines I have made. It has the most fruit intensity and richness of the four Estate Syrahs to date which is a result of both a great year and movement to more sustainable farming practices. The red and black fruit flavors hide the tannin structure and oak so they stay in the background. While it is drinking wonderfully now, I expect that it still will be improving for another 10 years.
Wine Specs
Appellation
Sonoma Valley
Bottling Date
March 27, 2017
Wine Profile
Vineyard Notes
100% Estate Syrah
Production
218 Cases Produced