2015 Zinfandel
Sonoma Hillside Vineyards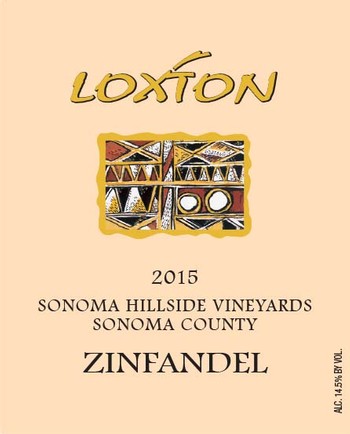 Wine Specs
Aging
12 Months in barrel
Bottling Date
August 30, 2016
I grow about half the grapes I need here on the Estate and then buy the other half. To ensure continuity of style, the purchased grapes are long term contracts (some handshakes) where I have my rows, some control of farming practices and total control of picking decisions. For the Zinfandel program I have just a half acre here on the estate, get all of Stonetree Vineyard in the Mayacamas mountains and from Rossi Ranch here in Glen Ellen, my allocation in 2015 came from the area known as Heritage Block 6.
The issue with this approach, and this applies in all agriculture, is some years have heavy crops and some years are light. In planning sales and marketing this can cause real headaches. Some wineries want contracts based on tons of fruit, thereby guaranteeing their supply, but the growers hate this as some years they have fruit left over while in other years they cannot supply the contact. There is pressure to relax the regulations on how much fruit from a different year or variety can be blended in to smooth out the supply. I'm not in favor of this solution though, as it seems deceptive to find out the wine you bought is only mostly from the variety and year on the label!
I had this supply issue in 2015 when yields plummeted due to the 3rd year of a particularly bad drought. The Stonetree vineyard, on thin mountain soils with little ability to receive supplemental water, gave us just 2 barrels of wine, down from the 11 it produced in 2013. Younger vines at Rossi Ranch were aggressively fruit thinned in order to keep the vines healthy and here on the estate we kept yields low to minimize water use. The net result was very little Zinfandel and while each of these were excellent wines, none by themselves would have been enough to offer to the wine club. I found that blending all three made a wine more interesting than the individual wines and now had enough volume for wine club release.
As expected from such small yields, the wine has great color, some spice and raspberry fruit and reflects the drought year with great fruit, good acidity and very good tannin structure. There is an intensity about the wine that would make it best with grilled meats. Should improve for 1-2 years and hold for another 5.
Wine Specs
Aging
12 Months in barrel
Bottling Date
August 30, 2016
Wine Profile
Vineyard Notes
40% Estate, 37% Rossi Ranch, 23% Stonetree Vineyard
Production
171 cases produced