2016 Syrah
Estate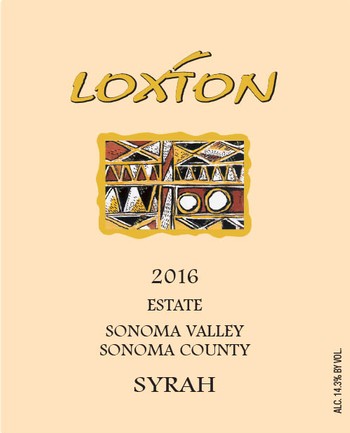 Wine Specs
Appellation
Sonoma Valley
I really like working in the vineyard as it makes me feel like I'm doing something to help me make better wine. The first step in the process is the vine pruning which is done in late winter/early Spring. This sets up the balance of the vine so that we have enough leaves to ripen the crop and it also sets the crop load of the vine. While it can be miserable if its cold and windy or rainy, on a nice sunny day in early Spring it can be rather therapeutic with green grass and flowers and the sounds of robins and red winged blackbirds. The problem is that in order to have the vineyard uniform in ripening, pruning must be completed in a few days so that all the vines are at the same stage of the process. I have 5.5 acres of vines on the Estate and that's almost 6000 vines, so there is where my vineyard manager Rafael Oseguera comes to the rescue with his team of professionals.
Its an amazing thing to watch his crew do their work. An experienced pruner looks at the overall vigor of the vine and then prunes accordingly to leave the right amount of 1 year old wood on the vine, occasionally breaking the pruning rules when they realize that there could be issues in the following year. Sometimes the vine will start to grow out into the vineyard row and this catches on our vineyard equipment, so the pruners must anticipate what will happen in future years. This is a highly skilled job and its vitally important that we have the same people for many years as have many of Rafael's crew.
On the estate Syrah we use 2 different pruning methods. The easiest is called "cordon" pruning and in a perfect world we would leave a spur of one year old wood with 2 potential shoots and they would be spaced about 6 inches apart for the length of the row. I like this kind of pruning; even I can count 1, then 2 and then cut. It seems neat and orderly and it suits my virgo personality. The other is called "cane pruning" where a cane is chosen to lay along a wire and then a spur of one year old wood left out to produce next year's cane. The length of cane (hence number of shoots and bunches) is chosen to control potential vine vigor and every cut is made while thinking about balance and what will happen next year. While our experts make it look easy, I find that so many decisions slows me down to where I get little done!
Tasting the 16 estate Syrah makes me happy that I leave this crucial step up to the experts.
Wine Specs
Appellation
Sonoma Valley