2016 Syrah
Reserve Cuvée Ellen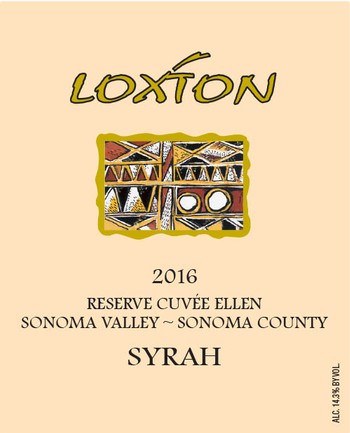 Wine Specs
Appellation
Sonoma Valley
The reserve Syrah is only released occasionally, with the previous releases from the '12 and '14 harvests. I want it to be the best expression of Syrah I can make based upon grapes grown here in Glen Ellen. Sometimes I'm a little leery when I see the word "Reserve" on a label. I've found that in some cases the winemaker seems to be trying too hard, the wines are just too big, or too over-ripe, or too influenced by new oak barrels. It shouldn't be more of everything, it should be a wine you want more of! In fact, it seems counterintuitive; why have the best fruit and then cover this up with too much oak flavor?
For this wine I've looked backwards to tradition and the use of larger oak casks, also called Foudres, for aging. This was the norm in much of the Rhone Valley and also in the traditional older wineries in Australia. As many of these casks had been used for a generation, the character of the wine came from the vineyard and fruit, not from the flavor of the barrel used. A weaker wine is easily exposed as oak flavor can help mask a wine that is a little deficient. It would be easy to argue that the bigger oak format cask is therefore the best way to showcase excellent fruit. These tanks have another positive attribute in that the thickness of wood reduces the evaporation through the staves (the angel's share) and slows down the amount of air getting into the wine during aging. This slow aging of the wine helps preserve the fruit flavors. We see this most clearly when we top up our barrels which is done every 3 weeks or so during the aging period. The wine loss is much less in the Foudre!
Following the excellent results of Foudre aging in our GSP wine, we purchased and second one in 2016 for this Reserve Ellen Syrah. As it was a new tank, there is some oak character in the wine, but the main character is the red fruit of Syrah that shows the best of the Estate and Rossi Ranch vineyards. There is an elegance and harmony that seems appropriate for a tribute to my grandmother and I expect the wine to drink well now and for the next 8-10 years.
Wine Specs
Appellation
Sonoma Valley
Wine Profile
Production Notes
162 cases produced