2016 Zinfandel
Sonoma Hillside Vineyards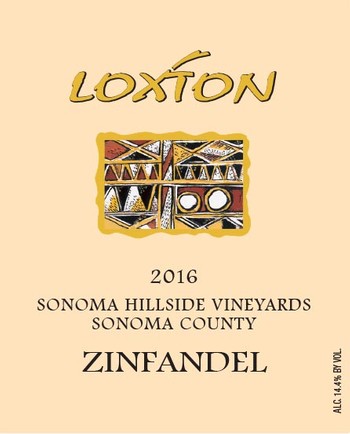 Wine Specs
Bottling Date
August 29, 2018
When I worked at Wellington Vineyards their oldest vines were Zinfandel that were planted in the 1890's, and we made just 2-4 barrels of a fabulous wine (I still have 1 bottle of the '95 which was my first year working there). While it is largely unknown in other countries, Zinfandel dominated the California wine industry and Sonoma County has many wonderful old vineyards that are more than 100 years old. Peter Wellington speculated that the reason for its success might be related to its biological stability, given that the industry didn't have the sanitation and stainless steel that we have now. Zinfandel tends to have high acid, probably because the bunches always have a few unripe berries and their high acid and low pH inhibits most bacteria. The other issue with Zinfandel is that the same bunch will always have some raisins. This means high sugar and thus high alcohol and alcohol is a great preservative. He might be right of course, although I thought the reason might be that the grapes and wine taste really good!
The trick with making Zinfandel is not pick too early where the unripe berries would make the wine tart and astringent, but not too late where the raisins would make the wine hot and alcoholic. Its kind of like the Goldilocks of varieties. In the heat of the California harvest season, this can mean a picking window of just a few days so the ability to react fast if there is a heat wave is required.
Fortunately, the base wine for this blend is the Estate Zinfandel and we pick this block with my staff, so timing isn't an issue. The Stonetree vineyard in the Mayacamus is also a staff pick and is just 20 minutes from the winery. As the fruit from the Stonetree vineyard was lost in the heatwave of 2017, this wine is the last with fruit from George Hellyer's fabulous vineyard that I've been getting since 1999. A small amount of Rossi Ranch completed the blend. It is very similar in style to the '15 Hillside Vineyards Zinfandel released in the Spring, which might be expected as the fruit sources are so similar. Drink now with hearty dishes or age for up to another 5 years. A fitting tribute to George and his vineyard!
Wine Specs
Bottling Date
August 29, 2018
Wine Profile
Production
149 cases produced