2017 Cabernet Shiraz
Grandfathers Cuvee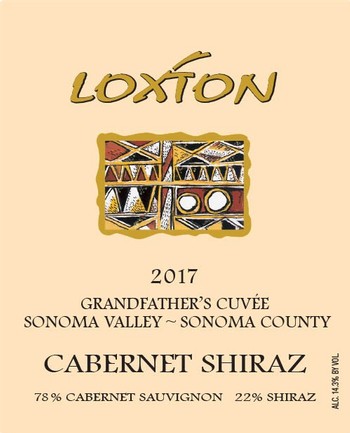 Wine Specs
Appellation
Sonoma Valley
Bottling Date
July 22 2019
I remember the 2017 vintage mostly as the year of our big fire. All my grapes had been harvested but on the night of the fire (October 8th) I had more than 50% of my fruit still in fermentation tanks when the power was cut off. Next morning I scraped off the top inch or so of grape skins to get rid of any ash, dust and smoke that might have come in. After the tank covers were retrieved from various parts of the vineyard we taped them down. From there we just lifted off the covers several times a day to plunge down the skins into the fermenting juice to extract color and flavor. It was a full 2 weeks before power was restored and we could run the press and pumps to put the wine to barrel.
While there isn't a positive that came from the destruction in 2017, it serendipitously allowed us to follow a winemaking technique used in Bordeaux and to great effect in the Stag's leap area of Napa. "Extended maceration" calls for the tanks to be sealed at the end of fermentation and the skins left in the tank for periods that may extend up to a month or more post fermentation. Done in large closed tanks, not usually in open top tanks covered with plastic sheets that I had, the idea is the same. It builds the tannin structure and adds middle palate weight to the wine. It doesn't work with all vineyards and varieties and the critical part is to get the wine out of tank before picking up any bitterness from the seeds.
In this case our unplanned experiment worked particularly well for both the McGraw Vineyard Cabernet and the Estate Syrah which are the components for the Cabernet Shiraz. Compared to previous vintages I find the '17 to have more "density" which I define not as heaviness, but in flavor weight. There is lots of fruit to match the structure of the wine that will guarantee a particularly long cellar life. It should be a great match to meat dishes or anything with good fat content. One of my favorite Cabernet Shiraz wines. Drink now or age for another 10 years.
Wine Specs
Appellation
Sonoma Valley
Bottling Date
July 22 2019