2017 Chardonnay
Hawk Hill Vineyard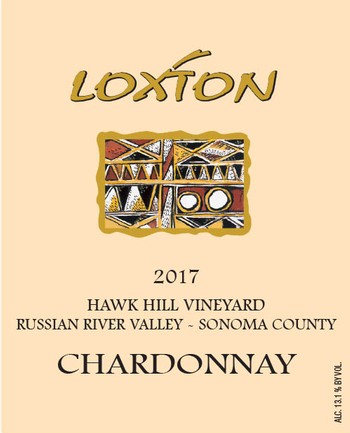 Wine Specs
Appellation
Russian River Valley
Bottling Date
July 23, 2018
Chardonnay and Pinot noir have been grown in Burgundy for perhaps 2000 years. The best sites with better soils and climate have shown consistently better wines and these sites have become recognized formally in a classification of Grand Crus, followed by premier Crus and beneath that the Village specific areas. Interestingly, ownership and winemakers have changed, so it is the site that is important. While California's vineyards don't have that long history, we are already seeing certain areas being recognized. Perhaps our best vineyards have not even yet been planted! I would like to think that as this history is being written, the Freestone area and Hawk Hill vineyard will get much attention.
Part of the reason is the climate; cool and moderate weather is ideal for Chardonnay and Pinot noir. Another aspect is the amazing Goldridge soil found throughout the area. It looks and acts a little like beach sand and dries out quickly after rain. This controls vine vigor more easily than in wet soils.
The challenges in the area are increased mold and mildew pressure from the cool and foggy conditions and lots of ravenous bird life. There is one more piece of the puzzle though and that is a dedicated owner willing to do the hard and expensive work to produce the best. I've worked with 2 owners of Hawk Hill in my time and when the Michalczyk's sold in 2013 they made sure that new owners, the Yarak's, had the same vision to continue and extend their legacy.
This is my 17th Chardonnay from Hawk Hill. They have all been a variation around a theme of allowing the site to show with the richness and crispness that one can get from coastal Chardonnay. It really shines with food and this is one of my favorite vintages. I love this style of Chardonnay which is surprising as there was a time when I just didn't drink California Chardonnays! The wine is lovely now and should remain so for up to another 5 years if you want to put some away. These Hawk Hill wines have shown the ability to develop more richness with time in the bottle and is why I hold them for at least a year in bottle before release.
Wine Specs
Appellation
Russian River Valley
Bottling Date
July 23, 2018
Wine Profile
Production Notes
100% Chardonnay
Production
239 Cases Produced