2017 Syrah
Sonoma Valley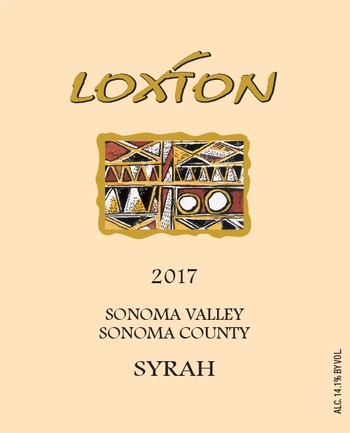 Wine Specs
Appellation
Sonoma Valley
Bottling Date
July 22 2019
The Estate Syrah is usually made up of the most intense of the 7 or so different pickings taken from the individual soil types and clones I have here on the property. In 2017, however, there was one lot I wanted to keep out of the blend to see how it would evolve. It was made from the younger vines planted in 2013. While the original plantings of Syrah were done before I took over the farming, these vines of clone 470 were planted on my watch and I've taken it upon myself to do most of the vineyard work. I've weeded and mowed and manicured the vines and dropped excess fruit in order to allow the vine to develop more fully, attending to every plant. I needed to know if all the care and attention made something special just for my peace of mind.
One thing I noticed even prior to picking was the excellent color and flavor even at lower sugars than our other blocks. This allows a wine with the flavor but at lower alcohol. Evaluating the wine in barrel over the first 9 months it consistently showed a highly floral fruit character and I decided to preserve the freshness and aromatic nature of the wine by continuing the aging in a 420 gallon oak Foudre. A small addition of Rossi Ranch Syrah added flavor volume to complement the lovely red fruit notes from our younger vines without changing the overall fruit profile.
This wine is a great counter example of the theory handed down over the years that old vines make better wines. My belief is that with the right location, it is intensive farming practices that really makes the best wines. A more elegant style than the estate wine also offered in this selection, with more red fruit and freshness. I find this wine a little more versatile with food as it doesn't need heavier dishes to find the right match. Drink now and for the next 5 years in good storage conditions.
Wine Specs
Appellation
Sonoma Valley
Bottling Date
July 22 2019