2017 Zinfandel
Sonoma Hillside Vineyards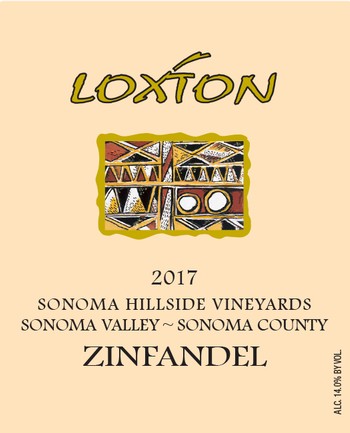 Wine Specs
Appellation
Sonoma Valley
Bottling Date
August 21, 2018
Zinfandel is a rather thin skinned grape and can easily start to turn to a raisin in hot weather. The problem is, raisins might be fine in muffins, but the flavor of raisins should not be in wine. Over the Labor Day weekend in 2017 we had temperatures that approached 112 degrees for several days with my Zinfandel from the Estate and the Rossi Ranch still about a week away from picking. Sunburn damage and raisins became an issue and if it was my first harvest I'm sure I might have panicked!
Fortunately, I've been working with Zinfandel since 1992, and for my own wines since 1996, and I have learned two valuable things. Firstly, when walking in the vineyard we see the berries that face outward and these are the ones that see the sun and get fried, even when the rest of the bunch is fine. So the first lesson is not to panic. The second thing is that the affected fruit dries up like a tiny marble making them easier to eject during the process of removing the berries from the stems. My destemming machine has the ability to change speeds (it should, it was way more expensive than my car!) and by running at high speed we lose a little of the good fruit, but get rid of most of the dried raisins. Experience has its rewards.
This 2017 Zinfandel combines fruit from the Rossi Ranch and Estate vineyards, with the Rossi Ranch giving red fruit notes and structure and the Estate giving some black cherry and roundness. It is an excellent example of the importance of experience to bring out the best of the vintage. Ready to enjoy now, it should also be lovely drinking for the 3-4 years and is at its best with grilled foods and pasta dishes that have bright flavors.
Wine Specs
Appellation
Sonoma Valley
Bottling Date
August 21, 2018
Wine Profile
Vineyard Notes
75% Estate, 17% Rossi Ranch, 8% Shumahi
Production Notes
271 cases produced