2018 Cabernet Sauvignon
McGraw Vineyard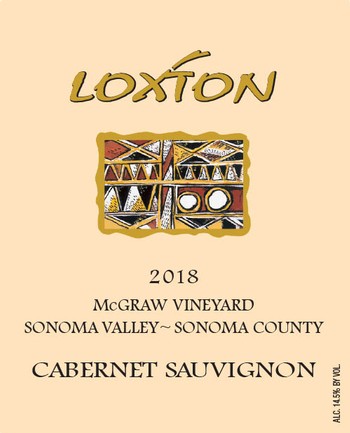 Wine Specs
Varietal
Cabernet Sauvignon
Appellation
Sonoma Valley
Dino Amantite manages the McGraw vineyard. Dino and his mother, Norma, are custodians of the neighboring Pagani Ranch, famous for it's old vine Zinfandel grapes. Like me, he is a fourth generation grape grower but has been involved in growing grapes his whole life. He has an old-timers knowledge of the land and its vines and can be found most often on a ATV among the 140 year old vines on the family vineyard. With a large vineyard and a big crew to keep it going, he began looking after the McGraw vineyard in 2014, which seemed like a natural fit as it is his neighbor further west.
As each growing year is unique, it helps to have a long history of farming in the same place. There is a local's knowledge of where the water runs in a wet year, what areas dry out too quickly, where the frost danger is worst and it's a knowledge that takes a life-time to build. My father would often tell me that by the time he reached 90 he would have seen everything so he'd know what to do about it. It's probably why he was so useful in a consulting role after he retired at 85. I know that Dino's family can say the same thing.
The McGraw Cabernet wines have always shown lovely bright fruit that typifies the grape and the region. The excellent tannin structure guarantees a good cellar life as the '08 and '12 wines still demonstrate but they are also wines that can be enjoyed in their youth. I have been making wine from this vineyard since 2003 and this new release from 2018 is one of the best, in part due to an excellent harvest, but also in part due to generations of experience growing grapes. As benefits the farming, it is a more traditional Cabernet, with excellent red fruit, and balanced acid and tannin that disappear when having food. It is ready to enjoy now but will hold for up to 10 more years in a good cellar.
Wine Specs
Varietal
Cabernet Sauvignon
Appellation
Sonoma Valley