2019 Cabernet Sauvignon
McGraw Vineyard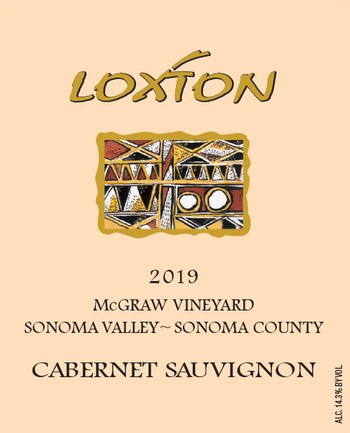 Wine Specs
Varietal
Cabernet Sauvignon
Appellation
Sonoma Valley
Vineyard Designation
McGraw Vineyard
Bottling Date
July 14, 2021
2019 marks the last vintage for me of the McGraw Cabernets, a run that goes back to the 2003 vintage. 2020 was the year of smoke taint issues here in Sonoma Valley, and with basically no wines from that vintage, I took time to reconsider my Cabernet sauvignon program. A difficult decision was made to consolidate my Napa and Sonoma wines, yet still stay with mountain-based fruit and I have transitioned to the Wildwood vineyard across the valley and up in the Moon Mountain District. More news on those wines will follow in the years to come.

Meanwhile, McGraw goes out on a very solid note in yet another excellent vintage for Sonoma County. I've always had a soft spot for this vineyard for several reasons. There has been a personal connection which is always important to me, and it was farmed by my neighbor Dino from Pagani Ranch from 2014 until 2021. The McGraw's helped me immensely when the winery first opened and are genuinely nice people (and that counts a lot!). The first few vintages were made here and bottled under the Loxton brand, and some went to the McGraw label for them to sell. After deciding to not sell wine and just grow grapes, vintages after 2007 were all done with the Loxton label. The wines have always been on the elegant and approachable end of the spectrum, showing the herbal nature of Cabernet and what are relatively soft tannins which have made them very food friendly.

This version continues that thread, medium bodied, showcasing fruit with the tannins and oak playing in the background. Because it is so food friendly, I think it can complement a wider array of foods than the more traditional meat dishes. Ready to drink now and for the next 5 years!
Wine Specs
Varietal
Cabernet Sauvignon
Appellation
Sonoma Valley
Vineyard Designation
McGraw Vineyard
Bottling Date
July 14, 2021
Wine Profile
Production Notes
147 cases produced
Winemaker Notes
100% McGraw Vineyard Cabernet Sauvignon
Other Notes
Cork (Diam) closure