2019 Chardonnay
Hawk Hill Vineyard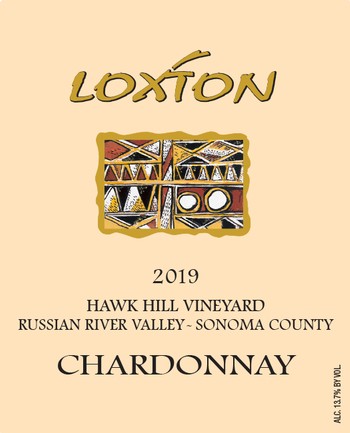 Wine Specs
Appellation
Russian River Valley
Vineyard Designation
Hawk Hill Vineyard
I've been using the "Russian River Valley" appellation on my Hawk Hill Chardonnay label ever since the first vintage in 2001. Hawk Hill is in the most extreme south and west part of the appellation, able to be called "Sonoma Coast", "Green Valley" or "Russian River Valley". Sonoma Coast is a very big area covering most of the western half of the County and is so diverse that it is hard to find a unifying quality in its wines. Green Valley is confusing as I know several areas that are called Green Valley all here in northern California. Hawk Hill is also quite far from the Russian River and has quite different soils and is more moderated by the proximity to the Sonoma Coast than the river. The coastal influence is most readily seen in the colder temperatures and higher fog and humidity than vineyards along the river area.
In the last few years there has been an initiative to make this area around Hawk Hill a separate appellation, perhaps as the area called "Freestone". My Chardonnay has always been from this area, so I don't have a point of reference so much, but I'm seeing the difference more so now as I've done 4 harvests of Pinot noir from Hawk Hill. My Pinot noir program has been associated with Petaluma Gap (Griffin's Lair 2011-2017), the "true" Russian River (Archer vineyard 2008-2010) and Hawk Hill (2005, 2007, 2018-) and the differences in the wines are dramatic.
I hope this area gets its recognition as a separate area and I'd be delighted to present this new vintage of Hawk Hill Chardonnay as a wonderful example of the Freestone Appellation. It has the bright acidity that balances the great depth of flavor and the oak influence is at a minimum thereby allowing the grape and region to be the focus of the wine. 2019 is an outstanding year for the region, and I expect this wine will continue to improve for the next 3-4 years and hold for much longer than that. What I find so interesting is that the wine builds in bottle, becoming richer and more rounded so if you have a few bottles hidden away for an extra year or two you will be richly rewarded!

Wine Specs
Appellation
Russian River Valley
Vineyard Designation
Hawk Hill Vineyard