2019 GSP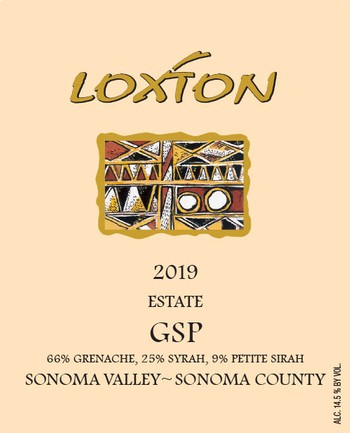 Wine Specs
Appellation
Sonoma Valley
Rafael Oseguera began managing our Estate vineyard in 2006 when it was owned by Bruce England. I enjoyed working with him when I was buying the fruit and wanted to keep working with him when I leased the property in 2012. While some vineyard managers ask for 100% control over everything done on a property, Rafael is willing to let me to do some of the work which satisfies my desire to keep up a family tradition of growing grapes.
What I respect is that Rafael has worked from the bottom up. One of his first jobs was hoeing weeds for 8 hours a day of back-breaking work, but he quickly worked his way up to being crew leader at the famous Durell vine-yard in Sonoma. In the early 2000's he branched out to establish his own vineyard management company and now has 40+ full time workers and manages several hundred acres of premium vineyards in Sonoma and Napa county. As he has done all the different operations in a vineyard he understands what it means for the people who are tasked with doing the work. A good example is with vine training systems that require workers to spend a day picking or pruning with their arms up above head height – interesting theory, but very tiring and hard on the people (and one we don't do here at Loxton!).
Our newest GSP showcases the cherry fruit flavors of the estate Grenache, the color and structure brought by the Petite sirah and the roundness of the Syrah. All grown here on more rocky and drier soils that limit the vigorous nature of Grenache. The GSP has been one of my best selling wines over the past few years and is a wine that seems to go with so many occasions. The good news is that I find this version even a little more concentrated than the last 2. The bad news is that quantities are down 40% below '18 levels. This happened when we had early rains in May at flowering leading to very poor fruit set. Enjoy now and for the next 5 years and this is an excellent wine to have with stews, pork and savory foods.
Wine Specs
Appellation
Sonoma Valley