2019 Zinfandel
Rossi Ranch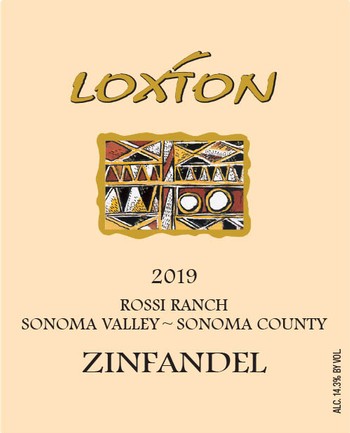 Wine Specs
Appellation
Sonoma Valley
Vineyard Designation
Rossi Ranch Vineyard
Bottling Date
August 24, 2020
I remember Tom Rochioli telling me years ago that he often thought of giving up on making Zinfandel as it was just too difficult. This was coming from the owner and winemaker for one of California's premium wineries with great wines, particularly of the fickle Pinot noir. With experience, I can now fully understand his frustration. Old Zinfandel vineyards are mostly field blends of many different varieties and as they all ripen at different times, it makes a picking decision difficult. Throw in Zinfandel's penchant for uneven ripening, with raisins, pink berries and perfect fruit all on the same bunch and sampling becomes a real challenge!
Normally I walk up and down the rows, systematically taking berries from right and left to get an overall representative sample. This works fine with Pinot noir and Syrah, but I've never been able to get good data on old Zinfandel vineyards. Instead, I wander up and down, eating grapes and thinking about flavors, assessing vine health and water stress, collect some berries for lab work and then I consult the weather report. For my Zinfandel style of mostly red fruit flavors and not too much alcohol, there isn't much room for error as it can go from under ripe to raisin very quickly in hot weather and it is one of the most stressful decisions all harvest!
We'll take the stress though, as these old field blends, and Rossi Ranch in particular, offer loads of delicious and intense flavors that work so well with bold flavored meals. This release is my second decade working with Rossi fruit and I've found that experience is the best teacher. I expect it will be at its best now and for the next 4-5 years.
Wine Specs
Appellation
Sonoma Valley
Vineyard Designation
Rossi Ranch Vineyard
Bottling Date
August 24, 2020
Wine Profile
Production Notes
170 cases produced
Winemaker Notes
Field blend: Zinfandel, Petite sirah, Alicante Bouschet, and many others
Other Notes
screw cap closure