2019 Zinfandel
Sonoma Hillside Vineyards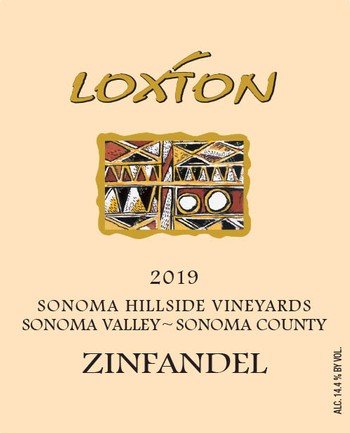 Wine Specs
Appellation
Sonoma Valley
Grape vines are susceptible to a disease we know as Eutypa Dieback, called by its more descriptive name "Dead Arm" dis-ease in Australia. It's a wood rot fungus whose spores are spread into the air by falling raindrops. These spores can get into fresh pruning wounds where the infection spreads into the wood and it slowly dies back. The only solution is to cut back the affected wood past where the infection has spread. In 2005 I lost several years production of Zinfandel when the Stonetree vine-yard had to be cut back to knee height and the vines reestablished from a sucker.
As always, prevention is better than cure so we normally wait as long as possible before pruning so that most spores have already been dispersed by rainfall. Once the sap begins to flow this also helps to clean out the pruning wounds. In addition, it has become more common to paint the pruning cuts with a barrier to prevent the fungus from entering the vine. The most common sealant is somewhat toxic and the vineyard workers must have gloves and eye protection when they apply it. Here we use an organic product that costs more, but it's a lot safer to apply and it just seems like it's the right thing to do. Rafael was delighted that I have insisted on its use but told me a funny story on why its not more commonly used. This organic product is clear and can't really be seen and sometimes vineyard owners aren't sure that the job they have paid for is actually done. The more toxic product sets to a pink barrier and is easily seen and owners are satisfied their money is well spent. It seems our vineyard managers must also have a keen knowledge of human behavior!
Our new Hillside vineyards Zinfandel combines the best of our estate vine-yard and fruit from the Rossi Ranch. Our Estate production was not enough to bottle by itself and it's lower acid and black fruit flavors has been complemented by the bright raspberry notes from Rossi. This is a wonderfully fruity and medium bodied wine that will be great with grilled foods and is ready now and for the next 4 years.
Wine Specs
Appellation
Sonoma Valley