2020 Sencillo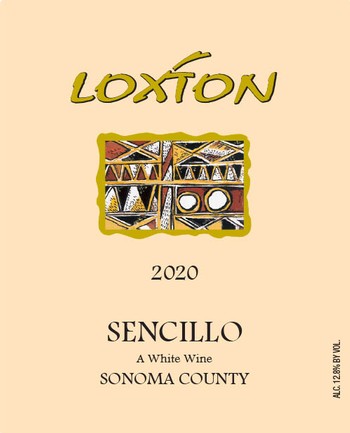 Viognier was only grown in a few villages in the Rhone Valley in France until about 50 years ago. My guess is that if it was easy to grow and make wine from, it would have spread all over France and beyond. The fact that it did not probably means something. This is a pity as the grape can be used to make lovely white wines and excellent dessert wines and is particularly useful when added in small amounts to red wines like Syrah to improve aromatic and floral qualities.
In 2013 when I proposed planting some Viognier, my vineyard manager Rafael was skeptical. He had experience at another vineyard where the vines just didn't bear much fruit. This hasn't been a problem here where we have found the opposite and our challenge is to stop the vines from overcropping. Almost half of the fruit that sets has to be removed by hand and we come back to just 1 bunch on every shoot. In addition to this extra work, I've never seen a grape variety that wants to send out so many shoots! These extra branches must all be removed by hand to get air flow through the fruit zone and reduce mildew pressure. It's the same reason gardeners do this with roses and some fruit trees and it requires considerable expertise. When the grapes finally get ripe, it seems that every bird and wasp in Glen Ellen comes past to sample the product and we need nets and bird scarers to ward them off.
Since our first crop in 2017 we have chosen to augment our Viognier with a small amount of other grapes, sometimes Chardonnay and more lately Riesling, to make a wine ideally suited to summertime. The style has been the same, crisp and clean and with lower alcohol that can be enjoyed with simple Summer foods or sitting out on the deck with the wine well chilled. This wine will be at its best over the next 12 months.
Wine Profile
Production Notes
130 cases produced