Petite Sirah
Estate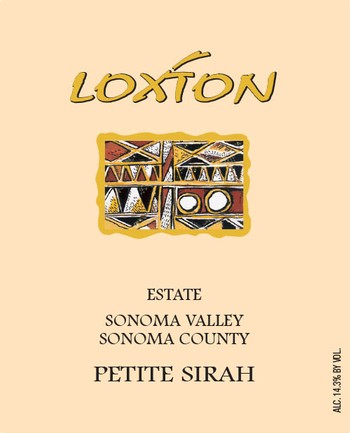 Wine Specs
Appellation
Sonoma Valley
Vineyard Designation
Estate
Bottling Date
July 23, 2018
I grafted some of the Estate Syrah vines over to Petite Sirah in 2014 so that we would have some Petite Sirah wine available for possible blending with Grenache and/or Zinfandel. By grafting onto established vines we were able to get back into production quickly and by 2016 there was enough for our blending needs. Petite Sirah is known for its deep color and its robust tannin structure and has often been used in CA for these purposes.
The first wines immediately showed the wisdom of this decision and the 2016 wine in particular had the requisite color and structure but also had lovely fruit flavors and an elegance that some examples lack. I make the Petite Sirah as I would make a Pinot Noir, gently extracting the grapes to minimize extraction of aggressive and drying tannins while trying to maximize fruit characters. Perhaps the most important factor might be that this area of the Valley is just ideally suited to Petite Sirah! While most of the '16 wine was used in the Estate GSP wine, there was 1 barrel left over after blending and it was one of my favorite wines from the '16 vintage. With full production from our grafted vines in '17, I had 2 barrels of Petite Sirah left over after blending of the GSP. While neither were enough to bottle by themselves, the two vintages were blended together, along with a little '16 Estate Syrah and bottled in 2018. Further aging in bottle has rounded out the tannins ready for release.
This first estate Petite Sirah shows a more elegant side of the grape but is still a wine to have with hearty winter meals. I expect that it will age particularly well in the cellar for another 5-8 years, although extra aging is not needed should you want to open it now. Try this with stews or something grilled.
Wine Specs
Appellation
Sonoma Valley
Vineyard Designation
Estate
Bottling Date
July 23, 2018
Wine Profile
Production Notes
79 cases produced